Ozen Nouse is a techno music producer and founder of an independent music label, that collaborate with different international clubs and organization.
I provided him a logotype and a mark, perfect to use in many different situation like social media promotion, merchandising and print collateral.
The project was extended also on a series of albums cover, a series of 3 and stand alone limited edition package that was produced on vinyl and music tape.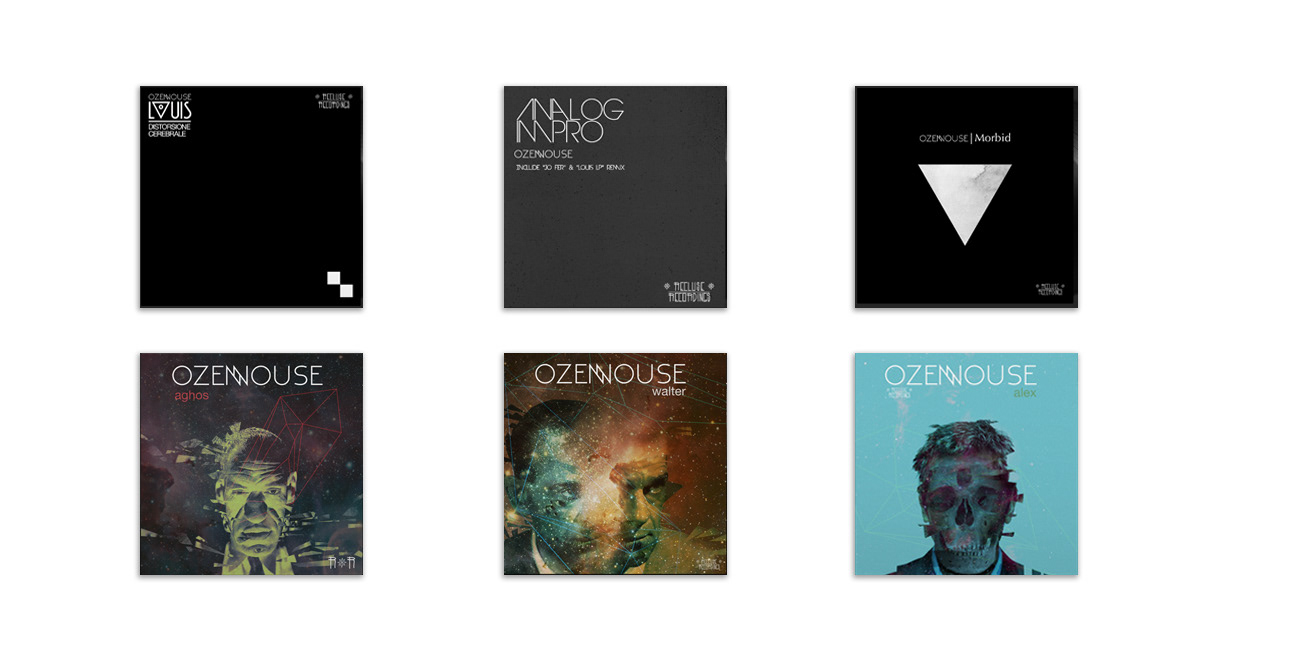 Vinyl Album Special Edition